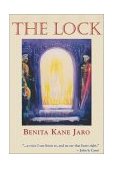 by Benita Kane Jaro
When the aristocrat-turned-plebian known as Clodius the Beautiful (Pulcher) claimed he had been out of Rome and therefore could not have defiled the Vestals (and Pontifex Maximus Caesars) home during the sacred Bona Dea festival, Cicero knew better. He couldnt keep silent. Ciceros evidence should have been enough to convict, but corruption had already seeped into all layers of Roman society. Clodius Pulcher didnt shrug off Ciceros words--ever. His faction pursued and threatened Cicero for fifteen years. Not even Ciceros oldest friend Pompey could help.
In The Lock, the principal figures of the age: Julius Caesar, Cicero, Pompey the Great make their appearance and play out their fateful struggle. The novel has a deep rethinking of the character of Marcus Tullius Cicero and a reassessment of his life and work. His warmth and wit, his intelligence, his integrity and his courage make him a hero for our time as well as his own.
Built around the letters and speeches of Cicero, many of which appear in the novel in new and lively translations by the author, The Lock is historically accurate and carefully researched. It may be read independently as a single novel, or as the second volume of the trilogy The Key, The Lock, and The Door in the Wall. It features maps of Rome and the Empire, specially drawn for the novel, and includes a reader-friendly list of Principal Characters and a Chronology of Events in the novel. No other novel so deeply examines Cicero and his times.